The modular pieces from KING gives your space a personal touch
3 min read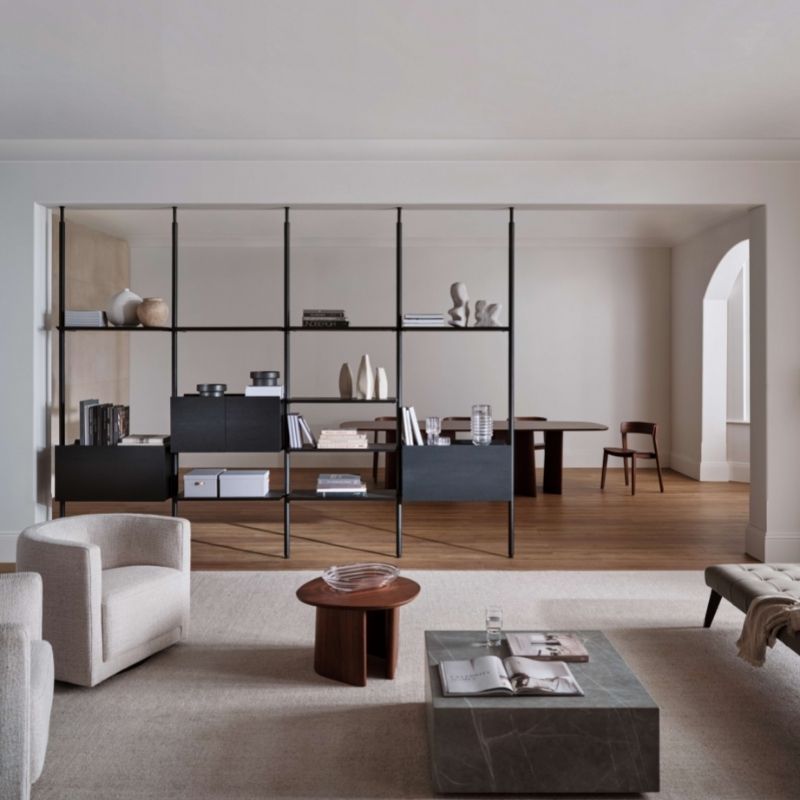 Contemporary award-winning furniture brand KING unveils two key pieces for you to achieve the most pleasing living room of your dreams while keeping true to interior design trends in 2022 which centre around comfort and function.
Vertio, a flexible shelving system for a personalised space
For the book lovers or vinyl collectors, elevate your storage game with Vertio, contemporary linear shelving that will result in a Pinterest-worthy living space. Very much like KING's range of modular furniture offerings, you can curate your nook down to a T. No matter what size of space you have, the sculptural element of this piece emphasises the room without overpowering the rest of your furniture.
Thanks to the minimal design of the Vertio, you can truly dress the room up or down, depending on your personal aesthetics. Whether it's an accent piece, or a method to delineate the space, this flexibility means the shelving can evolve as trends come and go, and as your taste changes.
Not only does this shelving system allows its users to totally curate each little square, but you're also given the option to optimise your organisation by utilising the cabinetry and additional shelving brackets. You may also use the system to act as a room divider.
While it may appear minimalist, don't let that fool you into thinking it's a simplistic piece; the distinguished system sees sculpted shelf brackets contrasted with the naturally tactile timber elements, which is available in a range of colours: Congo, Smoked Oak and American Walnut.
For its outstanding design and innovation, the Vertio Wall System has won itself a prestigious Good Design Award Winner Accolade in the Product Design category in 2021.
Kato, a sofa that moves with your room
The latest sofa from the KING brand is an unassuming yet expertly crafted piece of modular furniture that exudes contemporary luxury. Kato offers the choice for you to opt between a double or a grand double chaise.
For the past five decades, the Australian brand has strived to create innovative designs that push the boundaries of what a piece of furniture can achieve. With a commitment to flexibility — which ultimately gives you the best in terms of wear — KING distils its learnings from previous best-sellers such as Jasper, Plaza and Bellaire.
When it comes to sofas, comfort is never a point anyone ever takes lightly. The Kato's seat cushions are made from a blend of feather and Ultradown® to result in the most relaxing and supported seat.
The cosy aesthetic is offset by the KING steel frame, which create a clean and contemporary finish while providing a strong foundation for the elongated platforms.
For those of us that truly love the optimisation of spaces, Kato comes with timber shelves that give you the space to keep everyday items close at hand. A cleverly hidden media console also helps in keeping every remote organised, while the larger media console offer the option of integrated smart lighting.
The Vertio shelving unit and Kato sofa are now available at KING Showrooms at IPC Shopping Centre and Bangsar.
Featured and hero images credit: KING