Senior Associate Dean of Housing & Residential Services responds to "We are unionizing for quality and affordable housing"
4 min read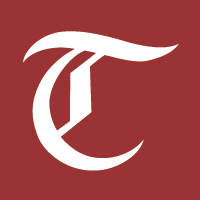 Opinion
letter to the editor



To the editor,
I read last week's opinion piece "We are unionizing for quality and affordable housing" with great interest because our department shares the goal of providing quality and affordable housing for members of the graduate student community and because we have been working with many campus partners in recent years toward that goal.
Housing & Residential Services oversees on-campus housing assignments, as well as the repair, maintenance and stewardship of 19 residential houses. This includes eight graduate residences totaling 2,700 beds that can currently house up to 37% of MIT's graduate students. Our team is responsible for ensuring that residences are welcoming, safe, and support MIT's distinctive residential experience.
The opinion piece inaccurately characterized the Institute's residential system as being out of touch with graduate students' housing needs and offered an unfairly grim picture of the living conditions within our on-campus residence halls. It also claimed that a union will secure housing gains and a housing-related grievance process for graduate students in a collective bargaining agreement which, when you examine the collective bargaining agreements at Harvard and Columbia, has not occurred at these peer schools with graduate student unions.
I'd like to share my perspective about our longstanding efforts to improve the MIT graduate housing experience, including resident satisfaction with the on-campus housing experience, MIT's commitment to offering capacity to house nearly 50% of graduate students, and the ongoing collaboration that continues to create positive outcomes for the student experience.
MIT shares our students' goal of providing quality, affordable housing.
We know that housing costs make up the largest portion of graduate students' budgets, whether they live on or off campus. MIT's housing inventory remains below the area market rates and our approach to rate-setting is informed by the Graduate Housing Working Group, which is composed of student leaders, Heads of House, and Institute leaders.
The Institute sets rates on an annual basis based on a variety of factors, including housing operational costs, and shares projections with graduate student leaders who then incorporate the proposed housing rates into their annual stipend recommendation calculations. Because of the ongoing COVID-19 pandemic, MIT did not increase housing rates in 2021–22, even as the Institute increased graduate student stipends by 6.25%. MIT also provides students with a variety of additional financial resources such as short- and long-term funding, and grants for graduate students with families.
Our goal is to provide a range of housing options — single rooms, efficiencies, one-bedroom, and multi-bedroom units in a mix of newer and older buildings — so students can make choices that best fit their circumstances. As is the case with any housing system, rate increases are necessary to cover annual increases in operational costs — including livable wages for the hundreds of staff members who help keep our 24/7 housing operation running.
As in any other housing system, buildings require regular maintenance and repairs. While the experiences described last week in The Tech do not paint an accurate picture of most residents' on-campus housing experience, I am always concerned whenever a resident has a negative experience and make sure we follow through on addressing those issues that do arise. We have a talented and committed team that is available to residents 24/7 to respond to building-related issues in partnership with the Department of Facilities. Longer-term, the MIT 2030 Framework will help us to address deferred maintenance across the campus and in the residence halls.
Our data show that graduate residents are overwhelmingly satisfied with their on-campus housing experience, and we are building more graduate residence halls.
According to survey data, 90% of respondents agree or strongly agree that they are satisfied with their choice to live on campus.
That's why MIT graduate students continue to choose to live on campus — and in response to that demand, MIT's residential system is in the midst of a significant expansion. By the fall of 2024, MIT will have delivered more than 1,075 new beds for graduate housing — surpassing a 950-bed commitment the Institute made in 2017 — which will provide capacity to house close to 50% of the graduate student population.
Existing collaboration with student leaders creates positive outcomes.
The partnership between the Institute, student government organizations and the Graduate Housing Working Group has led to tangible improvements in the overall graduate housing experience. We have partnered to create renewable housing contract opportunities to enable students to extend their on-campus housing assignments, expanded the housing options available to couples and streamlined housing processes, including adapting the contract period to better align with when students arrive for the start of their programs.
With input from graduate student leaders, Heads of House and campus partners, we are upgrading our housing management system to improve our processes and offer a more user-friendly student experience. As part of this significant change, students will no longer need to go through a lottery process and will instead be able to select their desired housing unit. Through this new process, which will be launched this spring for the 2022–23 housing cycle, students will be able to view available housing options, compare different unit types and price points and select an on-campus housing option that meets their individual or family needs.
MIT is home to some of the most innovative thinkers on earth, and I am proud that many of our graduate students call our residence halls home. We will continue to work with partners across the Institute to make improvements to our operations, systems, and the conditions of our current buildings, while we also expand housing capacity to provide even more on-campus housing opportunities for graduate students.
David Friedrich
Senior Associate Dean, Housing & Residential Services