Interior Alaska Science Fair awards ceremony | Education
2 min read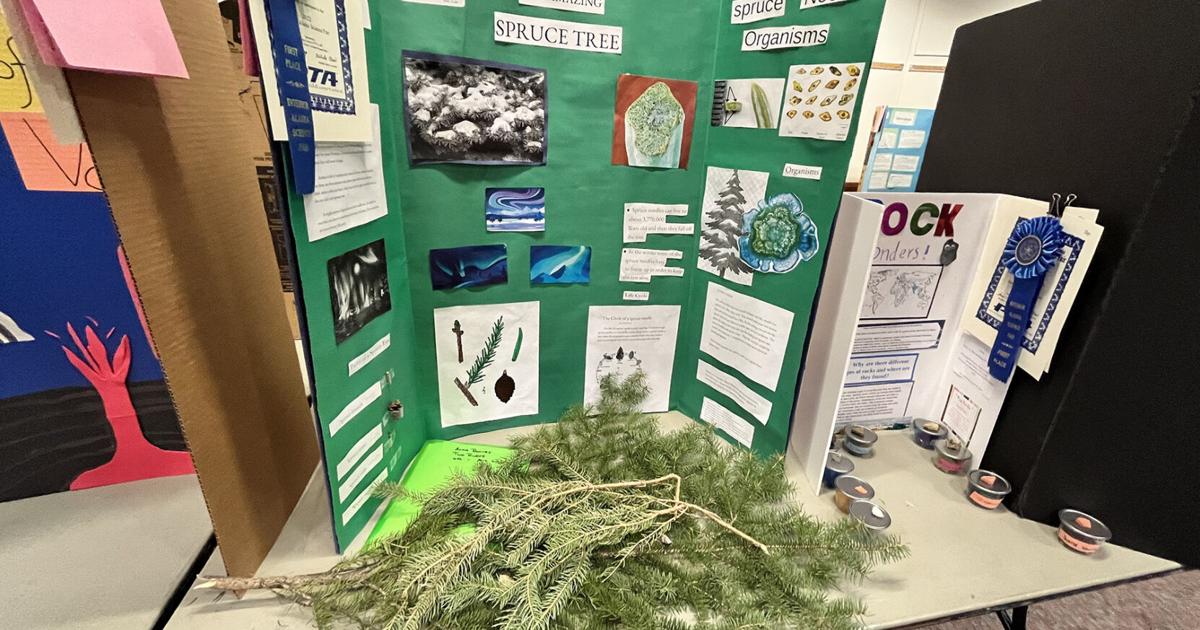 After days of judging, participant interviews and public viewing, the Interior Alaska Science Fair concluded with the presentation of awards on Saturday. Prizes were awarded to top projects in several different categories.
Competition was fierce, as the fair boasted more than 350 projects submitted by more than 400 students from across the Interior, according to fair coordinator Michelle Daml. But the Interior Alaska Science Fair is not just about competition; it is also about celebrating student achievement.
"It's a great way for our community to come together and to recognize the hard work of inquisitive tiny humans," said Ashley Adamczak, a former participant who presented several awards. The overall goal is to make sure kids are having fun with science and keep asking questions, she explained.
Individuals or groups of students were recognized with awards from a variety of organizations — including Shannon and Wilson, Golden Valley Electric Company, the Fairbanks Children's Museum and The University of Alaska Fairbanks's International Arctic Research Center. These awards typically went to the student or students whose project was related to the organization's work.
One student from each grade level from kindergarten through sixth grade received a prestigious Science Fair Director's Award for their work. This award goes to those projects that judges believe "show what the science fair was about," Daml said. A team of 52 judges evaluated projects according to several different criteria, including. student knowledge about the subject, organization, sources and items used and attention to detail.
Kindergartener Eamon Smith took home an Director's Award for his project "Mushrooms in the Neighborhood," followed by Brezlinn Carey for "Measuring Snow and Ice Thickness," Lincoln Alberg won the second grade prize for "What is the Best De Icer," next was Andie Seavey with "Hydropower," then "E Coli and Fecal Coliform in Harding Lake" by Kinley Craig. The fifth grade Director's Award went to Ainsley Persinger with "Bike Snack 1.0," and Mattox Stepler earned the prize for the sixth grade level.
After going virtual in 2020 and 2021 due to the Covid-19 pandemic, the fair was in person for the first time in two years. This provided the students and judges with additional opportunities to interact, as well as another reason to celebrate. "It's really good to be back here…and to see all the projects all together," Adamczak said.
The Interior Alaska Science Fair was held at Pioneer Park Civic Center from Wednesday through Saturday.