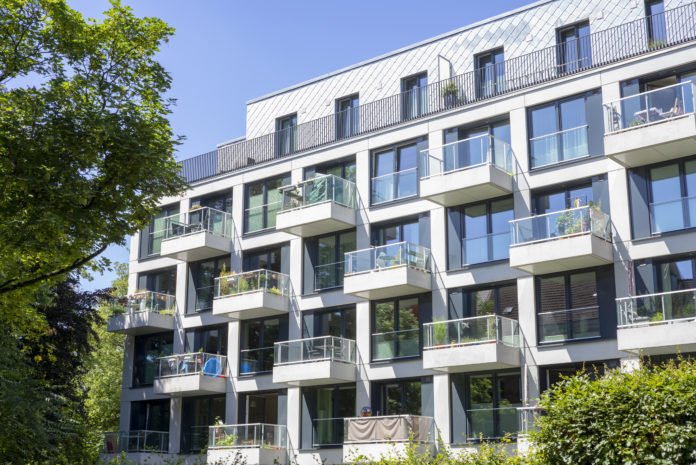 It might be difficult to locate suitable lodging in Germany as a student, let alone as a foreign student.
In almost all situations, students have two alternatives for housing: a hall of residence or a private apartment.
Halls of residence are less expensive than other private accommodations most of the time, which can be prohibititovely expensive.
According to research done by Deutsches Studentenwerk, halls of residence are used by 10% of the student population.
While 67 percent of the student population uses private housing, the majority of them share or have partners in their private housing.
The current status of public housing in Germany has been weary for some time, and this has also influenced student housing.
With the uncertain rent prices for accommodation, it would be only wise for students to make use of online shopping to find cheap options.
For insight on the best online Shopping sites, check out De.collected.reviews.
With this in mind, let us take a keen look at the affordability of student housing in Germany and how to go about finding the best within your budget.
How to find accommodation
Finding a room to rent in Germany might be difficult for persons who have already left the country.
That is why the majority of foreign students in Germany hesitate till they can personally examine their alternatives for private lodging.
This does not cover situations of registering for a space in a residence hall, as this is done online and is advised to be done immediately following admission into studies.
Studentenwerk owns and manages student residence halls in every college town (Student Services Organization).
It is the most affordable type of accommodation, with monthly prices starting at €240.
Because the 181,000 available spots are in high demand, it is advised that you apply as soon as possible.
This is accomplished via the Studentenwerk administration's website at your selected university.
Rather than staying on campus, many learners in Germany prefer to rent independently.
Renting a home for yourself is generally far more expensive than college housing.
You will be responsible for your utility expenses and internet service.
If you want to save money, getting a room in a flatshare (Wohngemeinschaft) is typically a fairly inexpensive alternative (and a fantastic opportunity to practice your German!).
For individuals traveling alone to Deutschland, WG's or Wohngemeinschaften (shared living arrangements) are typically a fantastic alternative.
This because they allow you to live inexpensively while meeting new people.
WGs are most frequent among students all over the world, although shared apartments may also be seen among those in their 50s and 60s.
Living in a WG entails sharing a kitchenette and a restroom.
Be warned that WG-Zimmer is frequently unavailable.
Some university education schools' campus groups (AStA/UstA) operate student housing services that provide private rooms.
Students are provided the contact information for a large number of homes that have available rooms.
Because each house is only assigned to a certain number of students each day, your chances of securing a room are slim.
Student Services frequently posts large bulletin boards for anyone searching for or giving housing to make their announcements.
There are other notice boards in the departments and the Mensa, although they are generally covered with notices about available rooms.
5. Living in Germany as a student
Germany is a fairly cheap area to live for students.
Students enjoy several perks, including reduced insurance, a semester pass with unlimited public transportation usage, and savings at movie theaters, stage performances, eateries, and galleries.
Throughout your education in Germany, you are normally permitted to work 120 full days or 240 half-days.
You can however take on minor student jobs to assist fund your study in Germany.
Conclusion.
The current state of German public housing has affected the whole state of accommodation and rent prices for everyone.
Students are advised to hunt for lodging that fits within their finances as thoroughly as possible.
If you are an international student, you should book a temporary place to stay while you look for accommodations in person.
This allows you to contact landlords and get as much information as possible in order to acquire the best bargains.
Germany's state on student housing can not be termed as that affordable but at the same time, it is not bad at all.
Remember not to rush: Before you sign your rental agreement, be sure you've read it thoroughly.